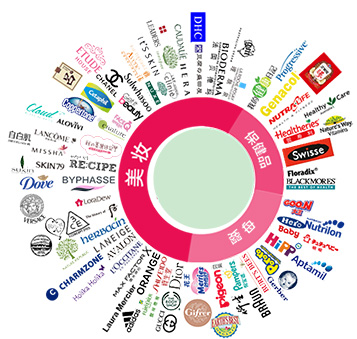 Guangzhou Lalami Information Technology Co., Ltd, a company focusing on cross-border e-commerce business, is one of the largest sales of overseas products, and one of the most well-known cross-border e-commerce companies. The company's main products are beauty cosmetics, health supplements and mother and child supplies. The company adopts "own platform + third party platform" mode, cooperates deeply with major cross-border e-commerce platforms such as Tmall International, Jingdong International, Vipshop Global Sales, Jumei Fast Shop and other major cross-border e-commerce platforms in China in addition to self-built platform lalami Mall (www.lalami.com) sale. Among the stores opened by Tmall International, "Buy Over the World Overseas Franchised Stores" ranks first in sales of Tmall International. On the Jingdong International platform, the beauty category is also among the best.
At present, lalami has holding subsidiaries or offices in seven countries including North America, Europe, Australia, Japan, Korea, England, and Hong Kong. Responsible for product purchase and brand introduction. At present, lalami has obtained numerous overseas well-known Chinese online sales agents or exclusive distributor, Such as Taiwan area facial mask brand "My Beauty Diary", European beauty brand Byphasse , European infant and mom products brand Gifrer, Canadian Health Brand Orange Naturals, Natra-life and all health and food brands owned by VITACO, Australia's largest health products group.
Lalami through its strong e-commerce operations capabilities and brand marketing capabilities .A lot of foreign brands with potential but not well-known in China have been successfully nurtured into Chinese online famous brands. Such as Korea RE:CIPE, Europe:Byphasse, North America: Genacol. Under lalami operations, the brand values of these brands have been reshaped. And in the Chinese market has achieved a new e-commerce strategy and business growth model
August 2015, SouYute Group invested in the Guangzhou Lalami Information Technology Co., Ltd.