Founded in 2014, Shenzhen Olrain Clothing Co., LTD is an electric commercial enterprise focusing on "Commuter lady's Dress". Olrain has been explored hard the exclusive sales forecast and dynamic sales management model for years, therefor has initially formed the company's own core competitiveness. At present, Olrain is in the rapid development stage, and has accumulated more than 8 million loyal customers.
In December 2014, SOUYUTE GROUP invested in Shenzhen Olrain Clothing Co., LTD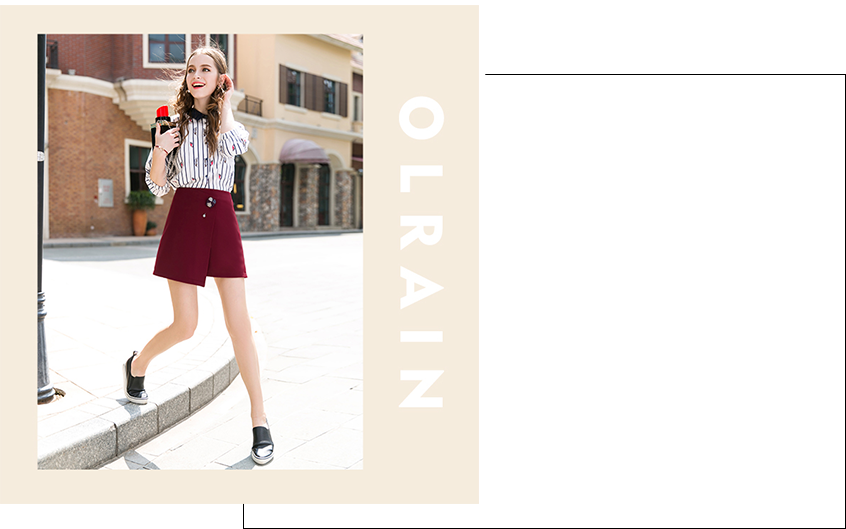 The brand Olrain is one of the Shenzhen Olrain Clothing Co., LTD's own brands, which is famous for Chinese commuter lady outfit. Over the years, the brand has been committed to presenting a diversified art level, focused on well-crafted manual details and applied appropriately a variety of popular elements to create a classic variety of fashion styles.
The recommendatory new clothes of Olrain embody the perfect combination of Oriental and western costume culture by their color collocation and fusion as well as novel and simple style. The clothes are characterized by avant-garde and elegant, fashion combines leisure and the fine selection of fabrics, so the consumers look young when in pursuit of fashion, simple, generous, comfortable and relaxed.
Olrain mainly aims at fashionable white-collar customers, satisfies the needs of modern urban women who pay attention to independent manner, pursue a high quality life and yearn for comfortable, graceful and exquisite in clothing